Hi! I'm Melissa Radke.
Here's a picture of me going out to dinner last week…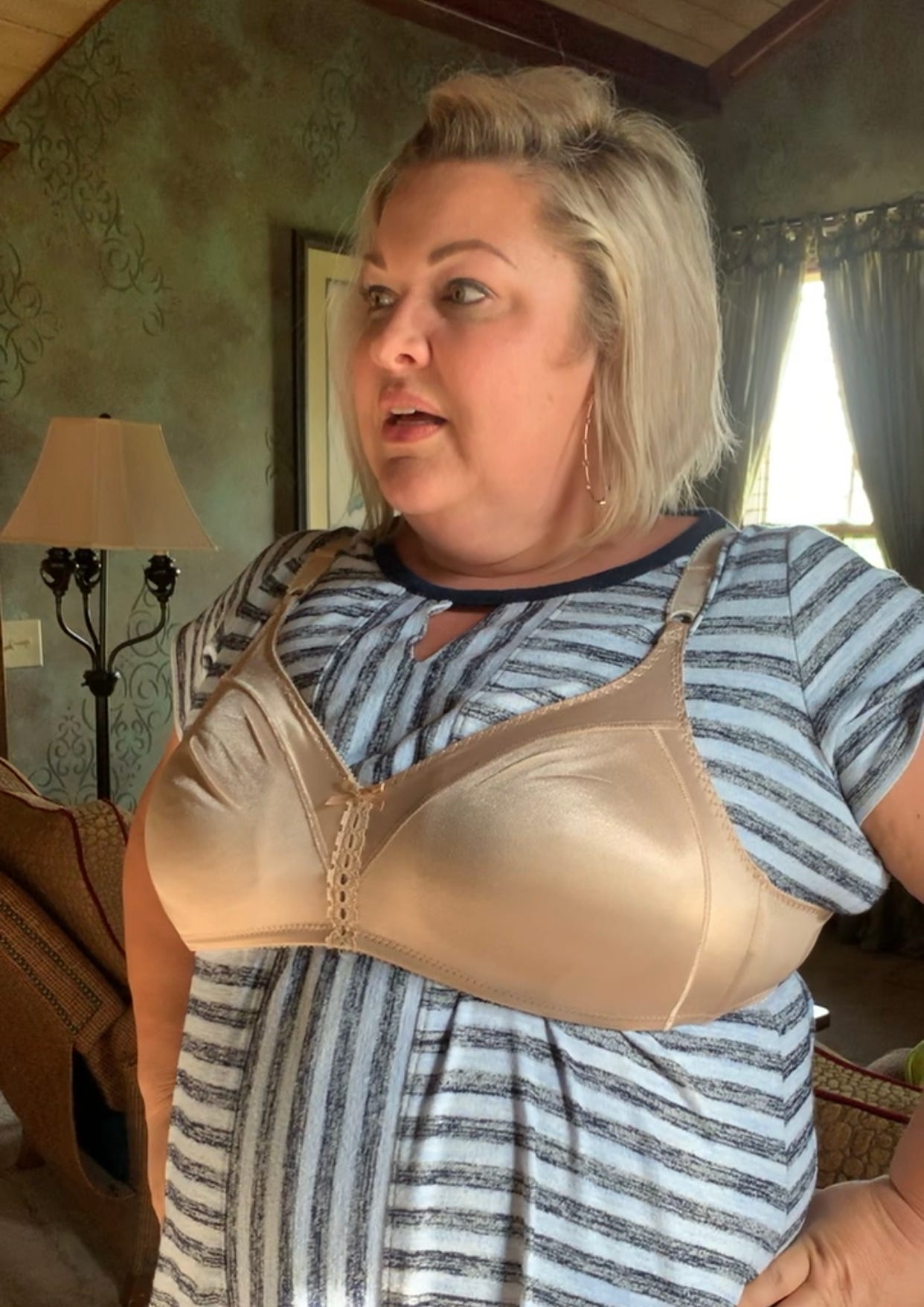 Why Would We Want To Know About Your Stretch Marks?
Uhhhhhh…why would you not?
I'm a lot like you. I dress like you and I "try" to parent like you. I hate people who say, "This is too rich" about their desserts. And I try to never hang out with people who own glue guns. I wear a swimdress in the summer because people are usually eating hot dogs and I don't want to bum them out. The only two things that I feel quite certain hate me, are my mother-in-law and my thyorid. I'm too young for compression stockings, but I'm right on target for estrogen. I'd love it if you'd hang out with me and talk about all the things. "What kind of things," you ask? Whatever would make a grown man turn red, mutter "oh dear God" under his breath and leave the room…we're gonna talk about it. Welcome!
Soooo, How Often Do We Get To See Your Stretch Marks?
First of all: Thank you for flirting.
Secondly: You'll be privy to a minimum of 2 columns a week. Minimum! Do you know what that means? That means, if I'm in a good mood (and I usually am) and if I feel like working (and I usually don't) and my thyroid pill is strong (and it usually is) and my kids leave me alone (and they usually don't) then you just may get three.
But never four. Historically, I'm known to keep my expectations low and you should, too.
Oh! And you won't have to worry about missing anything. Every new edition of Stretch Marks goes directly to your inbox.
Anything Else We Should Know?
Oh gosh, that's a loaded question.
Yes! You should know that you can find me on Facebook and Instagram. I'm on Tik Tok pretending I'm not the age God says I am. And you should totally buy my best-selling book Eat Cake. Be Brave. wherever books are sold.
Oh, you should check out my podcast Stream(H)er, where I stream allllll the things you don't have time for and then tell you whether you should dedicate your Friday night to them.
And lastly, you should probably consider bangs.